Yakisugi is a wood preservation that has always been used in Japan. Experienced a renaissance in the 21st century. The carbonization of the surface make the wood underneath more resistant, durable and waterproof.
Burnt Wood Cladding
This method according to the Yakisugi method of the 18th century serves to protect the wood against fire, water, fungal infestation, pests, etc. This allows both house facades and furniture to be clad.
The advantages are obvious:
Higher robustness, stability, resilience
No annoying insects or annoying fungal infestations
Increased longevity
Very decorative
Wood grain is better revealed
Virtually no care is needed.
In Japan, cedar wood is used for this purpose. In Europe, especially Germany and Austria, Larch wood is used for Burnt Wood Cladding. However, other local types of wood are often used in European farms. Three wooden slats are joined together. This looks like a triangle of three boards. Then the inside is charred without burning the wood. For this purpose, paper is placed in the triangle. Some companies prefer to use flame retardant. Because the wood feels like silk, as the wood likes to call "silk wood". The typical sign of this is a silvery shimmer. Afterwards, the wood processed in this way is brushed. The beautiful grain comes to light.
Furniture with Burnt Wood Cladding
Furniture can either be made with this type of wood or can be treated directly with fire. This makes stunning furniture unique for both indoor and outdoor use. Silk wood is ideal for facade cladding or for outdoor furniture. Indoor furniture as well as panelling of counters, entire bar facilities and hotel interiors, combined with some light wood parts, have an unmistakable, individual look.
The boundaries of Burnt Wood Cladding.
Silk wood is suitable for the complete interior and exterior. This type of interior design is becoming increasingly popular in hotels, bars and restaurants. Trade has already jumped on this bandwagon. Especially in winter ski areas, more and more shop operators are equipping their restaurants and shops with silk wood. In addition, many private individuals have also enjoyed Burnt Wood Cladding beds, tables, dressers, boxes and armchairs. Some carpentry and retailers have already adapted to this trend.
Why doesn't silk wood disintegrate after the Burt Wood Cladding?
After treatment, the wood is sealed. Thus, the wooden structure is preserved and stable. Depending on whether hard wood or softwood is treated according to this process technique, finer or coarser grains result. Softwood shows a coarser structure after treatment. Classically, silk wood is offered in spruce, 400 cm long and 15 cm wide. Silk wood boards are installed by simple screwing with the substructure.
Can different types of Burnt Wood Cladding be combined?
As usual, silk wood furniture made of hard wood or softwood can of course be combined with each other. Of course, this also applies to cladding on the ceiling, walls and counter. Waiting areas create real highlights with panelling according to this method and colourful decoration.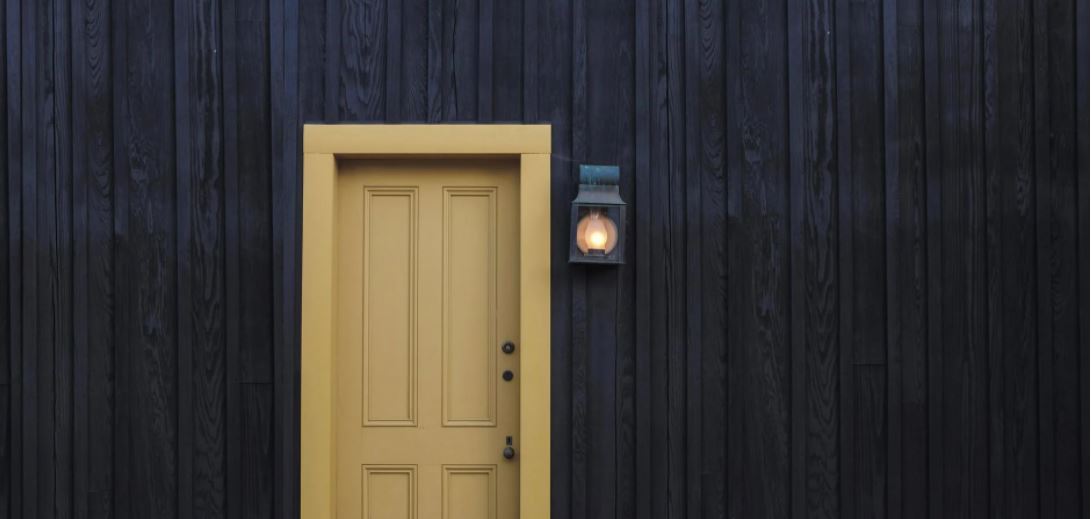 Where can Burnt Wood Cladding facilities be purchased?
These are offered in renowned online retail, traditional joinery and specialist shops. Some carpentry shops specialize in silk wood.
What needs to be considered when setting up Burnt Wood Cladding furniture?
Since the furniture and the attached cladding are sealed and are more resistant due to the process, there is nothing special to consider. Here it only depends on the taste and the optical placement.
Can heat, cold and humidity Burn Wood Cladding furniture become dangerous?
No problem as Burn Wood Cladding facades can withstand wind and weather without any problems. Due to the special wood treatment, the wood even withstands fire, more information.
Burnt Wood Cladding Boards for the Floor
Silk wood is also suitable for the floor. In Japan, this type of wood is used for almost all construction and furnishing parts. The houses are still standing for centuries and are still in use. It doesn't matter what type of wood is used. For floors, however, silk wood with a coarser structure is preferred.
Burnt Wood Cladding – Commercial Facilities
In principle, custom-made products are always possible. For this, however, it is absolutely necessary to visit the location in advance. For restaurants, bars or hotels, a uniform look is more important. This highlights the business aspect. The grain in combination with wood gives it a cosy flair. Table linen, crockery or colourful decorative parts loosen up the dark décor a little and provide a personal touch.
Benefits of a charred wood facility